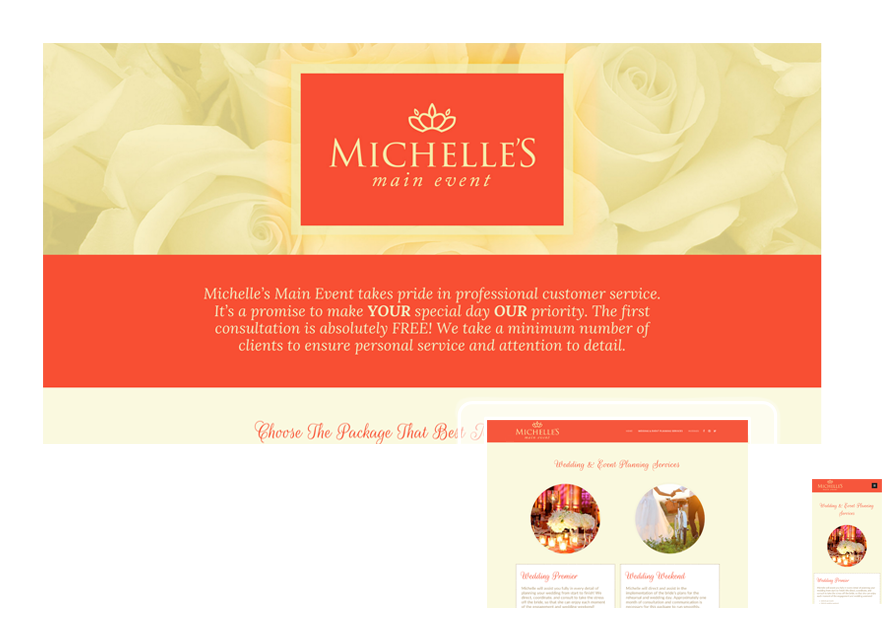 Responsive Website Design
We utilize flexible frameworks that allow your website to flex based on the type of device requesting the site. Device specific design allows for site viewers to have the most user-friendly experience. This also allows search engines like Google the ability to easily break down your site for indexing.

Search Engine Optimization (SEO)
Simply having a website online does not necessarily mean that your site will appear in searches and furthermore, highly ranked. Search engine optimization (SEO) practices have changed over the years; however, we utilize the latest tools and site plugins to ensure that your site is easily accessible and that data is properly organized for search engine digestion. Comprehensive Online Marketing
Email Marketing
The internet and social media is subject to constant change placing your followers in someone else's hands. We have always been a strong believer in getting email addresses for those that want to see your communication. Reaching your email subscribers costs pennies on the dollar and your email list is just that…yours. Our tools work seamlessly with our websites to ensure that touching base with your followers is completely painless.
Social Media Marketing (SMM)
Certain markets thrive on social media traffic and at the very least social media can be a great tool for creating brand awareness. The ability to highly target a specific demographic make social media marketing (SMM) a favorite for digital marketing dollar spends.
Search Engine Marketing (SEM)
Gaining and holding rank on search engine result pages is the ultimate goal of any company but getting there by way of website design and SEO can be tricky. We generally utilize an SEM campaign to artificially gain rank while organic ranking catches up, or when introducing a new product or service campaign. Search engine marketing should be a part of all well-rounded marketing plans.