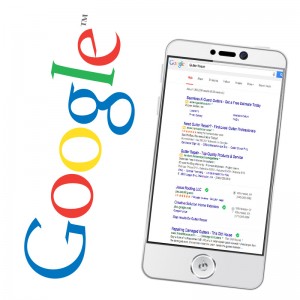 There has been quite a buzz about the latest Google algorithm update that was initiated in late April, 2015. You can read the full story linked below but here are a few of the highlights:
Affects only search rankings on mobile devices
Affects search results in all languages globally
Applies to individual pages, not entire websites
This update will most certainly result in an outpouring of telemarketers talking to you about your current web presence. To make an informed decision, make sure you are aware of what your mobile traffic statistics look like by referring to your analytics data. Depending on your type of business and your current marketing strategies, you may not need to worry about an immediate update. Take a peek at your analytics and make your choice.
We're pretty excited to release our new JCI brand & website.
Not surprisingly, one of the most difficult tasks for our customers proves to be a nearly insurmountable challenge in our very own office.
"The sooner you can get eyes on, the better!"
After nearly 16 years of providing website design and graphic design, that simple phrase that we've said thousands of times before, seems to have been lost on us. Well, not lost, simply overruled. As a company that designs brands, websites, and printed goods professionally, the pressure couldn't be higher to get it right. The web is constantly changing and our taste for our own brand changes along with it so back in the Fall, we decided it was time to do something about it. Knowing how things go around here (client needs before our own), we took down our old website and replaced it with a teaser page. The lack of a presence was designed to do one thing…make sure we took the time to get our own work completed. Luckily, we've had an incredibly busy year so far, not quite so lucky, was our website. This little site doesn't seem like much but before we made any headway with it, we scrutinized our brand, our name, our domain, our brand again, our name, back to our brand, collateral materials, and finally the website. We are happy to have launched this new website to illustrate not only our design style but also some of our capabilities for usability.
For us, one of the most important parts was to show off our clients. We are so proud to partner with some of the very best companies and highlighting their awesomeness really makes us happy. Thanks to all of you folks that rely on JCI and understand that as a small business ourselves, we understand your struggles, we appreciate your business, and we look forward to better brands together!